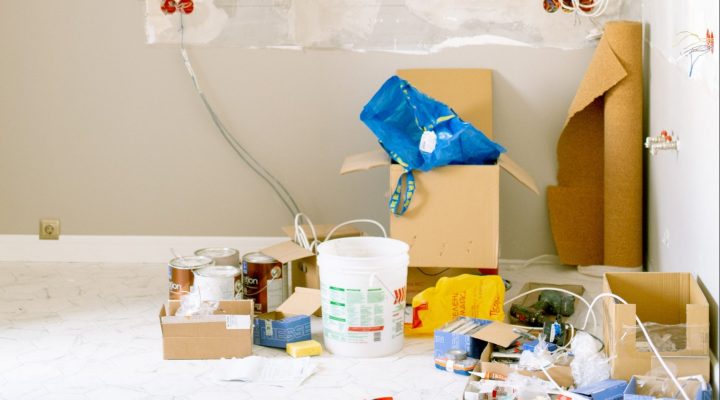 Northfield 2019 Free Fix-It-Fair a Rousing Success
In late Spring with expanded hours from 10am-2pm at the new venue, the Northfield Elementary School, the second Northfield Fix-It Fair was held. This year's 2019 Free Fix-It-Fair that brought the community together to celebrate the noble art of repair was a rousing success, doubling the number of people served over last year.
Mother, Lora Glenn's testimonial says it all about the Fair:
I felt a little nervous that we would overwhelm the Fit-it Fair with our five bikes, but we were heartily welcomed and enthusiastically helped by very kind & generous neighbors. The Fix-it Fair not only gave my family an opportunity to learn new skills and get our bikes in working order, but it also reinforced the priceless value of giving and receiving in a community. I was amazed as I looked around the room at tools being sharpened, lamps being rewired, and clothes being mended! We left not only with working bikes, but with renewed spirits and new friends.
In the words of other participants at the Fair:
"Great job and offering to the community!" "Love, Love, Love. This is so awesome to have this help!" "I learned how to fix it!" and "Excellent!!!"
Even new volunteers have arisen:
"I can volunteer next year. No fixing talent but I can do something" "Please contact me to volunteer next year."
The Fix-It-Fair was sponsored by Transition Northfield in conjunction with the Dickinson Memorial Library, the Northfield Elementary School and Kidder & Co Inc. Neighbors fixed torn clothing, shaggy blankets, fixed jewelry/eye glasses, got bikes ready for the Spring, glued up chairs, made lamps light up again, repaired electronics and sharpened a huge amount of knives and tools the most busy station. One participant said, "The lines were so long. Maybe have more than 2 sharpeners".
The Fair would welcome more sharpeners next year!
Special thanks to:
The Dickinson Memorial Library's Head Librarian Deb Kern and Programming Librarian Matt Atwood for coordinating with the Northfield Elementary School for the use of the school's gym and collaborating with NES' PTO who happily served breakfast and lunch to all present and Kidder & Co Inc for donating multiple kinds of adhesives.
And particular thanks to all of our volunteers and fixers who brought the Fix-It Fair to life:
Fixers
Hughes Pack, Joe Kayan, Steve Roberto, Jerry Wagener, Ben Licata, Joe Stacy, Susan Brock, Marc Aroner, Karina Berenson, Julia Blyth, Katherine Johnson, Nikki, Jim Van Natta, Mindy Nadolski and Christopher Worth.
Helpers

Shirley Keech, Laura Kaye, Gretchen Licata, Joan Pack, Judy Phillips, Judi Campbell, Emily Koester, Helen Johnson and Matt Atwood.
For more information on the Fix-It Fair organizing team, contact us at TransitionNorthfieldMA@gmail.com
Stay tuned for next Spring's – Northfield Fix-It Fair.
********************************************
2019 Fix-It-Fair
On April 27th, 2019 from 10 am to 2 pm, local handy-people will gather at the Northfield Elementary School with the goal of helping townspeople fix broken items. Participants may be encouraged to learn how to repair items with some coaching, or might be given recommendations about where to take something if the repair is deemed too time-consuming or complicated to be fixed during the event. If people know that their item needs a part and brings it, the chances of it being able to be fixed are higher. Our intention is to help folks figure out how to fix their items and give those things a longer life. We strive to avoid being in competition with local businesses.
New Englanders have a long tradition of mending, fixing, and repairing. These skills are valuable, and this event hopes to give fledgling fixers the confidence to give it a try! Many products these days are made to be thrown away, but fixing them saves resources, both money and material.
Bring your enthusiasm, your knowledge, and whatever you've been holding onto, just in case it might be fixable. We'll have stations to repair jewelry clasps, clothing in need of mending, knit items that need to be darned, toys that need a little glue, bicycles that could use a spring tune-up, furniture with a loose part, knives or tools that need sharpening, lamps that need repair, electronics that need soldering or charger cords with a loose wire… The Fix-It Fair cannot accept items under warranty, engines, or items in need of welding, or any live pets! We can't promise to revert something broken into "good as new," but we'll give our best effort to impart an extended, serviceable life to whatever you bring to the fair.
This event is sponsored by Transition Northfield and the Dickinson Memorial Library, with support from Kidder and Company. The Northfield PTO will have food available for sale during the event.
We hope you can join in for this fun day of community repair.