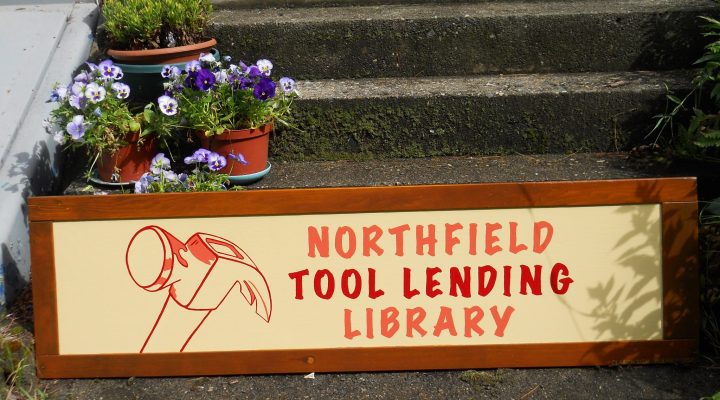 Perhaps you'll need a roof rake, tile saw, or drywall and painting supplies. We've got them!
If there are tools you'd like to borrow, please call 413-225-3196 or email northfieldtoollibrary@gmail.com to make arrangements to meet at the shed during Transfer Station open hours (Wed, Fri, or Sat).
---
In light of the current pandemic, the Northfield Tool Lending Library has some new procedures. Due to the confined space inside our tool shed, we'll be offering curbside pick-up only. This means you can write to us at NorthfieldToolLibrary@gmail.com by 6:00 pm on Friday evening in order to arrange a pick up on Saturday morning.

Please let us know:
1. What tool or tools you are looking for. (You're welcome to explain your project in case we have something else that might work if the requested tool is unavailable.)
2. If you have time constraints within the Saturday 9-12 window during which you couldn't accept whatever time slot we assign.
3. Your name and best contact info.

We'll be keeping track of our inventory, and will let you know by Friday ~9:00 pm if the tool you are looking for is available, and assign a pick-up time. We'll schedule pick-up times in 10 minute increments, and only remain open for as long as the scheduled pick-ups take (i.e., if only 5 people request a tool this week, they'd be scheduled to come at 9:00, 9:10, 9:20, 9:30, 9:40, and the we would close the tool shed by ~9:45 am). At the scheduled time, the Tool Library volunteer will bring the tool you had requested outside the door. Please stay at least 6 feet back from the door so we can set it out for you while maintaining social distancing.

We'll either put tools in "quarantine" for 1 week between borrowers, or wipe handles and switches down with an alcohol or bleach solution.
---